Veterinary science encompasses every academic program from an Associate's Degree in veterinary technology to a Doctor of Veterinary Medicine. In between, there are hundreds of degree programs – Bachelor's and Master's – focused on specific aspects of veterinary science.
The Bureaus of Labor Statistics projects that jobs in the areas of veterinary sciences will increase by 16% over a period going up to 2029. This is higher than average among all job sectors.
So where to go to get the best education? There are 5 universities that stand out – 5 whose programs, coursework offerings, student satisfaction, and other factors seem to point to their excellence.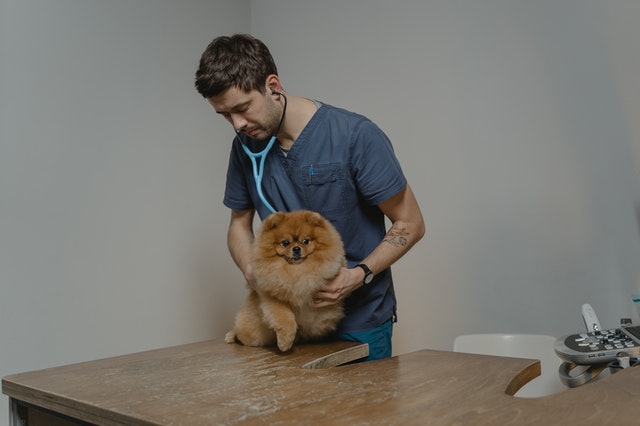 1.University of California – Davis
This university offers 10 programs in veterinary sciences, from Bachelor's through Master's degrees. The reason why this school is considered #1 by so many evaluators is that it is heavily research-based and offers lots of electives for further specializations as careers are considered and pursued.
Tuition is a bargain compared to most other programs – about $5700 per semester.
2. Ohio State University
Ohio State's College of Veterinary Medicine offers three separate programs – the biosciences, clinical sciences, and preventative medicine. Students interested in animal diseases and pathologies are in the bioscience department. Those who want to work with animals in real world settings enroll in the clinical science department. Students who are interested in research and willing to dedicate more time to academic writing should check out academic writing examples at Writing Universe and join the preventative medicine program. Ohio State also operates a Veterinary Medical Center which is used for practical training.
Students earn Bachelor's, Master's, or DVM degrees. Costs at the DMV level are high – about $26,000 per semester.
3. University of Illinois – Champaign/Urbana
This is the main campus of the U. of Illinois system. It has a full DMV program, as well as Master's of Science degrees in specialized fields such as veterinary clinical medicine. Students in the master's programs must complete a clinical residency that leads to certification. Specialty fields of study include equine, rural large, and emergency/small animal care. Students also have options for residencies connected to the Brookfield Zoo and Shedd Aquarium in the Chicago area.
Tuition is within the average range for such programs – about $14,000/semester.
4. University of Florida – Gainesville
The College of Veterinary Medicine offers a Master's of Sciences degree, with several areas of specialization. Students can choose among several clinical residency programs, based upon their specialty areas. In most specialty areas, a culminating thesis is required. Given that many STEM students are not always expert writers, they can certainly look for the cheapest essay writing service for help. Such companies often provide expert assistance for thesis writing.
As the University of Florida is a state school, tuition is moderate in comparison – about $6400 per semester.
5. Colorado State University – Ft. Collins
Students looking for a great program, at a bargain price, will want to take a long look at this university. It has been a leader in veterinary sciences for more than 100 years, and its DVM program is recognized as one of the best in the country, with four specialization areas. 
Its bargain tuition rate is about $2700 per semester. It's tough to get in but well worth the effort.
Certainly, there are many great university veterinary sciences programs all across the country. And, as stated above, choosing the top 5 is a highly subjective activity. Students interested in exploring programs may find some current students reviews on social media and other forum sites. Getting first-hand information is often the best research activity.
Author Bio: Mark Blackwood is a prolific researcher and writer on all things of contemporary interest. He is often interested in lists of the "top" of anything and contributes to a wide variety of blogs and forums. As a more "private" citizen, Mark is a guitarist with a local band and active participant in exotic animal rescue.