There's an increasing number of pet owners around the world, but the hustle and bustle of modern-day life limit the time these pet parents have to look after their precious fur babies. Given this, there's no better time than now to address these pet owners' needs by opening a pet care business of your very own. But before investing in personalized dog blankets, cute leashes, and chew toys, it's important to take a step back and refine what your business is going to look like.
When starting your first pet care company, there are two main routes you can explore: founding a pet sitting company or opening a pet boarding facility. If you're not sure which business structure to go for, read on for some of the factors that you should know about before making a decision:
Starting a Pet Sitting Service
Opening your very own pet sitting company comprised of professional pet sitters can be a simple way of turning a passion for pets into a decent source of income. Should you be interested in pursuing this route, read on to get a better idea of what you can expect:
A Much Cheaper Investment
The initial expenses for pet sitting services are not too far from that of the average pet owner. This usually consists of treats, pet sanitation items, plush toys, brushes, first aid kits, and toiletries. Additionally, old and worn tools will have to be replaced with new ones regularly, though these usually don't cost too much. These include, but are not limited to, leashes, collars, harnesses, lint rollers, as well as collapsible food and water bowls.
There may also be logistical expenses for gas or other transportation to reach customers' addresses, but this nets far fewer costs than having to pay large sums monthly for a storefront.
Mobility Means Wider Reach
Without a fixed store location, a pet-sitting business doesn't have to be constricted to a specific area. That is to say, the business's scope of operations is much wider insofar as each pet-sitter is willing to travel.
Indeed, pet sitting services don't necessarily have to rely on getting work only from the population of pet owners within a given neighborhood or city. This, then, provides more potential opportunities for booking regular clients, even if the number of interested pet owners in the immediate area may not be that big.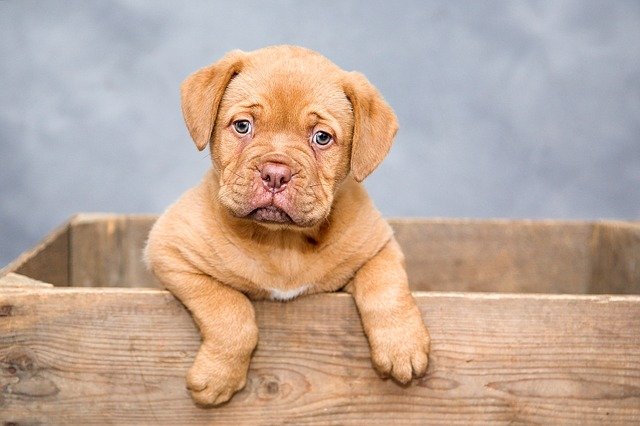 Running a Dog Boarding Business
Compared to operating a pet sitting business, starting a dog boarding facility is certainly a much more ambitious endeavor. After all, looking after a single pet at a time is vastly different from handling multiple pets at the same time. If you're thinking of pursuing this as a profitable venture, here are some important considerations to keep in mind when going this route:
A Big Investment with Potentially Big Returns
Much like any other boarding facility, a dog boarding business is a full-time commitment, and there is a lot to manage on a near-daily basis. Of course, this means hiring extra hands to handle multiple pets at once, though the potential earnings can more than offset the initial costs.
Predictable Fluctuations in Demand 
During certain times of the year, such as the summer and holiday seasons, you can expect many pet parents to come in and leave their fur babies in your care. Conversely, there will also be stretches of downtime for your boarding facility during the times of the year when pet parents are more likely to have time to look after their fur babies.
That said, this seasonality actually means you'll have an easier time predicting recurring or repeating fluctuations or patterns in the demand for your services. This means you can better plan ahead in terms of inventory, staffing, and scheduling.
Potential for Franchises
A fixed area of operations is conducive to customer loyalty, and this customer base can grow as more pet parents hear about your dog boarding business and decide to give your services a try. However, a single boarding facility can only manage so much demand, and there may eventually come a hard cap to how many pets it can take in.
Rather than viewing these limitations as a downside, it's best to see this as an opportunity for growing the business. You can, for instance, consider franchising the business so that you can cater to more clients and operate in more locations.
Which Is Better, Overall?
While there are certainly benefits to opening either of these pet care businesses, what you as a business owner can handle will ultimately determine which way you should go. Whichever option you go for, though, you're sure to find much success as long as you and your employees always keep the best interest of pets and their owners in mind. Always listen to your customers' feedback and continually strive to improve the quality of your services, and you'll become a trusted and memorable company in many pet parents' minds in no time.