Whether you are trying to find a good home for your cat or become a professional breeder, it is a must to ensure that your animal has a safe and healthy environment. It is wise to have some sort of guide before making a deal of selling your cat or kitten. Also, you will have to prepare the appropriate documentation to close your deal successfully, just like in the case of any other transaction that you make. 
This does not make the process more complicated though; with the help of services like FormsPal, you can spend just a few minutes creating a cat bill of sale that will protect both you and the other partner's interest. Below, you will find a guide describing five valuable tips to help you sell your cat safely and in a timely manner.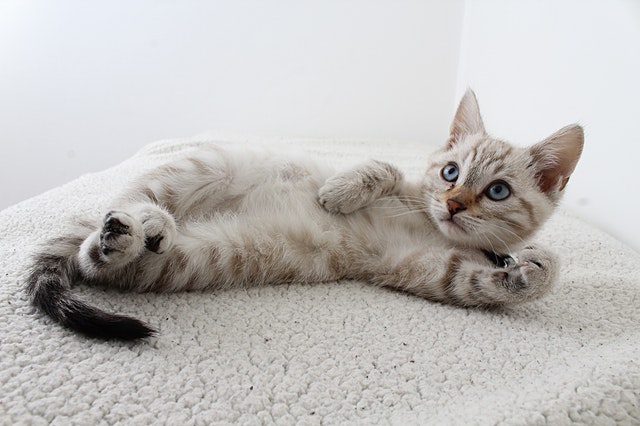 #1 Check the Laws and Prepare the Documents
If you decide to sell your cat, before you announce it anywhere, you need to make sure that the deal complies with federal and state laws. You will need to prepare a bill of sale to help you with this process, as we discussed at the top. 
Every state has its laws, even when it comes to selling a cat. You need to check the requirements in your state because the law can change over time. 
Whether or not you are selling a kitten or a cat, you need to consider creating a bill of sale. This document will contain everything you need to know about the animal, including gender, age, name, breed, address, and contact details.  
#2 Keep Your Pet Healthy
Before you even consider selling your pet you need to make sure that your animal is in good condition. This includes:
You should always give your pet the best of the best when it comes to their food so they are as healthy as they can be. Always follow the vet's instructions on what's best for your animal so it can grow healthy and strong. 
Regular check-ups with the vet
Your vet should be a trusted doctor that has an education in how to handle animals properly. You should meet with the vet as needed, and of course, if your cat is sick, you must take it to the vet immediately.
You need to provide your pet with the necessary vaccinations. A veterinarian can help you with all the different vaccinations.
General attention to your pet 
Always be attentive to your pet and how they are feeling. For example, if your pet is acting sluggish or does not have an appetite, be sure to call the vet and get your pet the proper care. 
#3 Think of Advertising 
When you are advertising for your pet, you need to give the maximum amount of information. Everyone who is looking at the ads needs to see a picture of your pet and all the breed details so that when potential buyers are looking to buy your cat or kitten, they will have full detail of what it looks like. The breed, color, age, and any other information you think would benefit to see have to be indicated on the ad. The more the buyer knows, the better. 
Make sure you take great pictures of your pet; presentation is essential. Avoid misspellings because they can deter potential buyers. 
Lastly, you need to provide the potential buyers with all the pricing information and the location of where to pick up the pet and what type of payment method you accept, among other things. For example, if you say you live in a particular place, some buyers might pass by your ad because they cannot travel to you. 
Many people have switched to selling their cats or kittens through online advertising because it is a fast and easier way to see what they can purchase. The more services you use, the quicker you will be able to sell your pet.   
#4 Set a Reasonable Price
After you have checked all of the state laws and prepared the template, the next thing for you to do is to set a reasonable price for the pet you are selling. You need to look at the market around you and see what cats or kittens are selling for.
Sometimes money is not the primary goal. In that case, be sure to explain to the potential buyers why your pet is inexpensive. Some people are just looking for a good and lovely home for their cat. 
#5 Talk to Potential Buyers (in person)
You need to meet the person who is interested in buying your cat. Talking to them online is only the first part of the screening process. But when you meet them in person, you can see if they can be a good fit for your pet. As the seller, you have the opportunity to decline if you think they are not going to be a stable home for your pet.