Copywriting and content writing is a popular job today. If you specialize in writing, you must be creative to deliver the information clearly and keep the readers engaged. Luckily, technology is evolving quickly, with numerous apps emerging to assist writers at all stages. Time is a valuable resource; thus, you can maximize your productivity by using the following apps WriteEssayForMe experts have gathered to help you excel in writing. 
Apps for Writers: Free Offers 
These are the apps for writers free of charge. What else would you need to get more productive? 
Every writer knows Grammarly. It is a trusted app that will check spelling, grammar, punctuation, and the correct structure of your sentences. You can also set your goal depending on your audience and the formality of the required text. The app will see if the text is bland, engaging, friendly, or has an overall sad tone. It will underline the words and sentences and suggest more appropriate synonyms. You can use it for free as a spelling checker, but you have to pay for the Premium plan if you need a more comprehensive audit. 
It is an editing app that helps writers make their content more straightforward and readable for the general audience. It highlights specific sentences that you must shorten, sentences that need to be simplified, and passive voice phrases. There are a lot of features this app can provide, considering that it is free. Also, the app's outstanding feature is grading your content; the grade levels show who will find your text readable and clear. Grade 9 and above is too hard to read, while Grade 4 to Grade 8 is easier and understandable to everyone.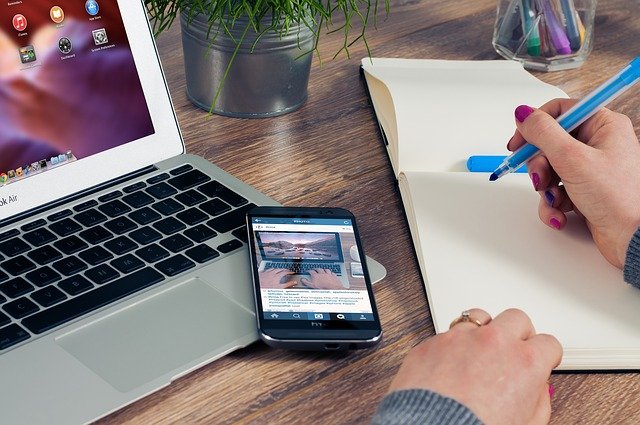 An app that authors widely use for note-taking purposes will keep ideas intact and easy to access and implement in your texts. Random thoughts and plans can be written down here so that you can start working right away. The app has interesting, organized features that are easy to use and clear to navigate.
Windows Apps for Writers
Let's see what top windows apps for writers you can use to speed up and simplify the writing process.
It is a fantastic Windows app for writers, no matter what content you are going to make. It has pre-made templates, making your writing journey easier and more manageable. In addition, the app has a user-friendly editor that can help you write excellently by correcting structure, headings, and book view. The app is the most compatible to export texts to other apps, which is of big help for writers using different apps online, offline, on mobile devices, and their desktops. To avail of these features, you need a $49 lifetime license.
If you can pay for an app that will correct your grammar, spelling, and redundant words, it is the best Windows app alternative for your Grammarly app. It also includes a plagiarism checker, which is a convenient tool for content writers. However, the lifetime access to the product costs $240, which is pretty expensive for many writers, especially those only starting out. 
This Windows app is beneficial for novel authors, screenplay writers, and story creators. It helps resolve common redundant word issues, paraphrasing, and removing filler words that weren't necessary. Furthermore, the app can give feedback to writers and assign overall scores to their texts, showing how close it is to an ideal. Overall, Autocrit is perfect for fiction writers because of the feedback and scores it provides. Its premium version will cost you around $80 monthly.
Best App for Writers Android: Let's Choose Together 
So, what's the best app for writers Android users can enjoy? Here is a list of Android apps you should try for sure. 
The best choice for writers creating a story is using your Android device for note-taking and progress tracking. LivingWriter features helpful templates that will guide and structure your plot and characters correctly. Thus, it can be of much help at any stage of your writing journey. 
Character Story Planner 2
This app is an ideal match for authors that want to create a fictional world. You can assign the story to each character, inputting powers, places, spells, and names. As a result, you're guaranteed a fun writing experience, which is helpful for writers struggling to come up with ideas.
It's an app for Android users that aspire to create a novel someday. The features are quick to manage, and you can use the software for free to get the process started.
Writers Apps for Mac
We will also list down writer's apps for Mac users. They are all available at the App Store and can be used anywhere you go.
The app is readily available for writers who want to save notes and do content research. It allows writers to save URLs and store them in Dropbox and iCloud.
The app provides a bunch of valuable features to Mac users that are simple and easy to navigate. It helps lessen the distraction so that a writer can focus on creating content. Technically, it is a word processing tool that can enhance the overall text.
It is a writing tool that allows you to edit on your Mac and iPad. The app also allows an individual writer to search on the web and export the written context hassle-free.
Must-Have Apps for Writers
Every writer has their preferences for writing apps they use for inspiration, writing help, and grammar checks. Whether you're just starting or are a pro in this kind of industry, keep in mind that many apps are truly helpful, maximizing the value of your effort and increasing your productivity. 
There are many available apps today for all kinds of operating systems, and the best about them is that most of them are free of charge. Some of the apps we just discussed are must have apps for writers of creative content, while others are of practical help to academic writers. So, whatever your writing niche is, don't neglect the power of available software. Choose an app that will help you write faster and better, enjoying the fruits of technological progress for better work productivity.